To build yurt from cañas was never a great idea because of the properties of cañas – it is not durable, is not straight/same, is too fragile and splits easily. However caña is strong and flexible when used mindfully.  The old-fashioned farmer's way of using a polypropylene pipe, to build a greenhouse, called for a try.
---
Limited internet users ATTN!
If scrolled more down, this single page will fully load and will consume ~12Mb of your internet.
For quicker access of certain sections – use INDEX.

Final, first version of such greenhouse yurt.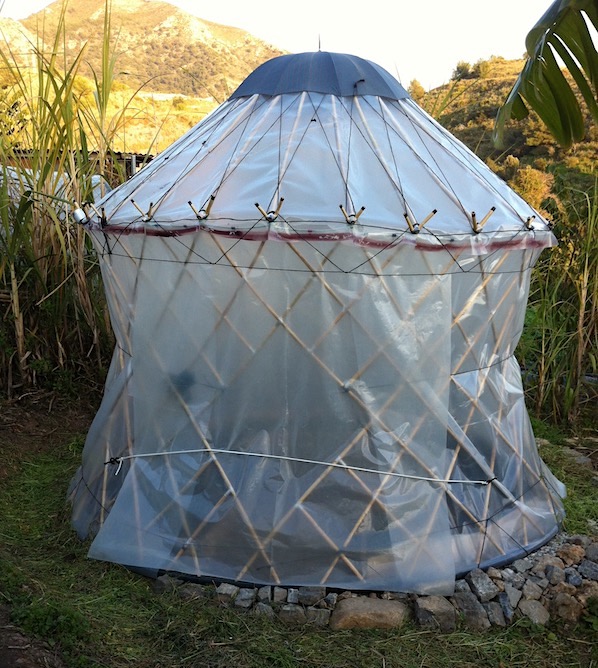 ---
Specifications:
24 roof-poles

D: 320 cm / pipe length: 10m
H total ~ 240cm
Wall (khana) H ~170cm
L khana pole/lath: 240cm / 48 laths

L roof-pole 140cm

D crown 65cm
Base pipe D 50mm / crown pipe D 25mm (both thickest available option [blue marking], or meant for high pressure)

---
INDEX

---