Project launched: 2023.01
Quick Access:
Drop your coins at this address below: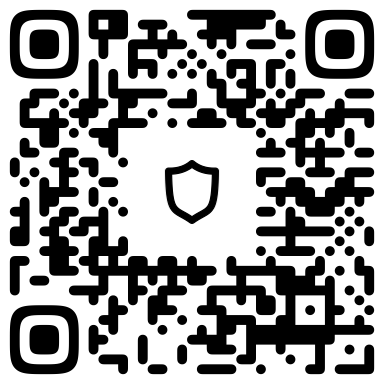 Pay me directly via Trust Wallet
See this address at Litecoin Blockchain Explorer (it is public ledger) at:
https://litecoinblockexplorer.net/address/ltc1qgvg676j7n78yl6npxc5we22jlh3h24yn6e9e62
---
What is about:
Introduction;
What is Litecoin and why;
How to set up TrustWallet;
How to buy Litecoin with TrustWallet;
How to pay me with Litecoin;
1. Behind the idea:
As an introduction to cryptocurrencies by using it as a payment method. To encourage people to learn more about the blockchain technology and cryptocurrencies. To bring usage of cryptos into daily life…
…in exchange for half a dozen of free-range happy chicken eggs sold exceptionally for Litecoin.

2. Why Litecoin?
1. Litecoin transactions are fast and super-cheap (about 0.00001€).
2. Litecoin is a very similar version to Bitcoin currency, but it is meant to be used for daily quick payments, v.s. Bitcoin transactions are slower and expensive.
3. You can spend Litecoin in most places which are accepting cryptocurrencies (either in a real life, or online), top-up your mobile prepaid online, or quickly exchange your Litecoin into prepaid "gift Cards", on https://bitrefill.com. You can also sell it back to EUR (topic not covered);
4. Litecoin follows very closely the market price of Bitcoin, so it feels similarly as "hodling" (crypto term for holding) Bitcoin.

For more about Litecoin, simply ask Google or YouTube for "what is Litecoin".

---
3. Set up TrustWallet
Install an app on your smartphone called "TrustWallet";

Open an app, chose "Create New Wallet";

Once you will pass a few steps and set up your PIN-code, follow this visual guide of screenshots: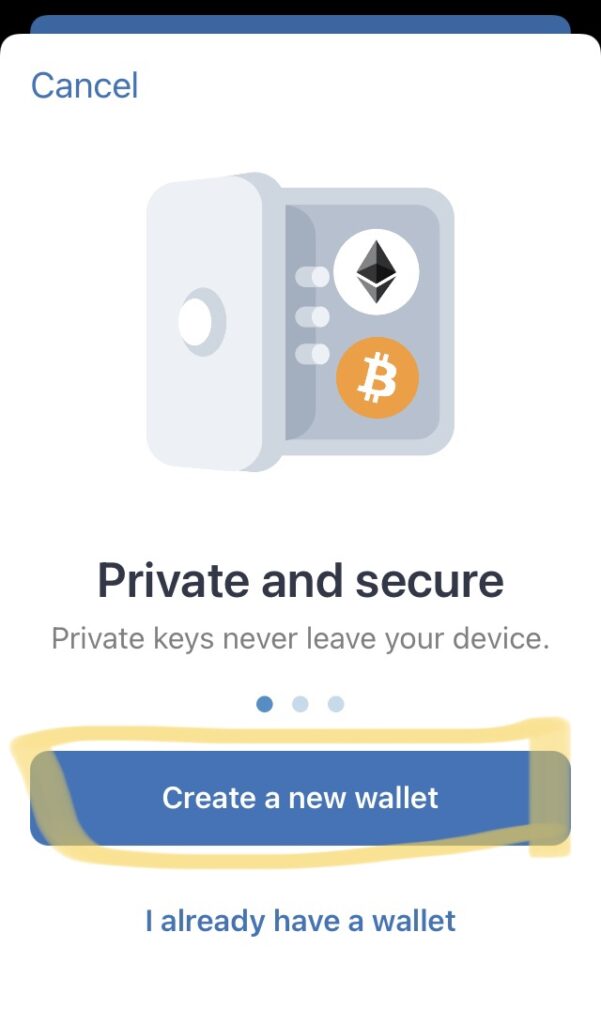 ---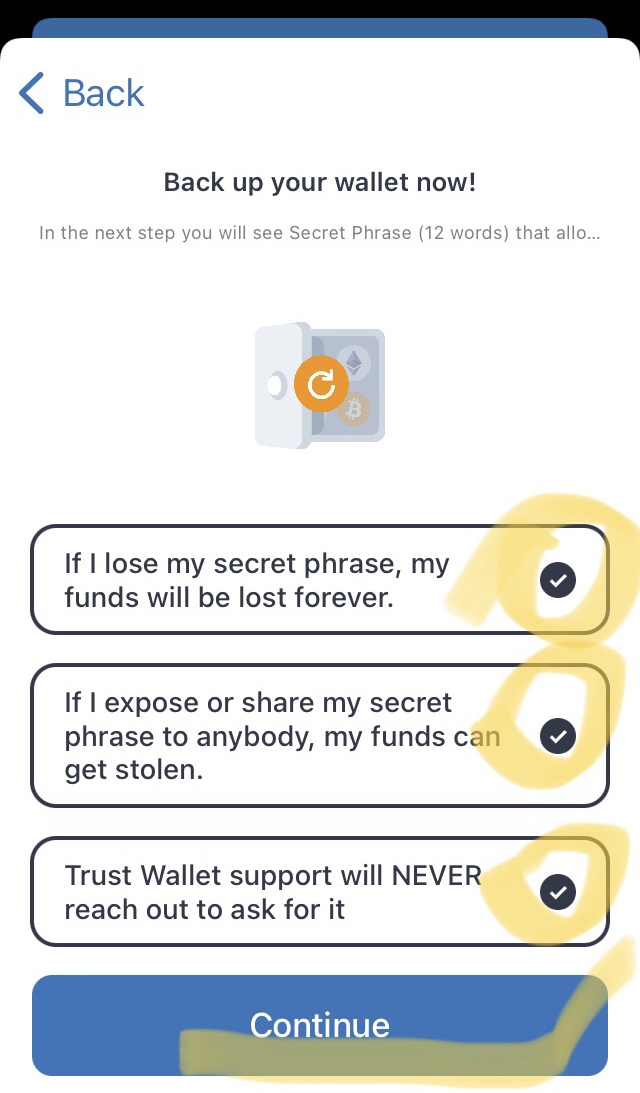 ---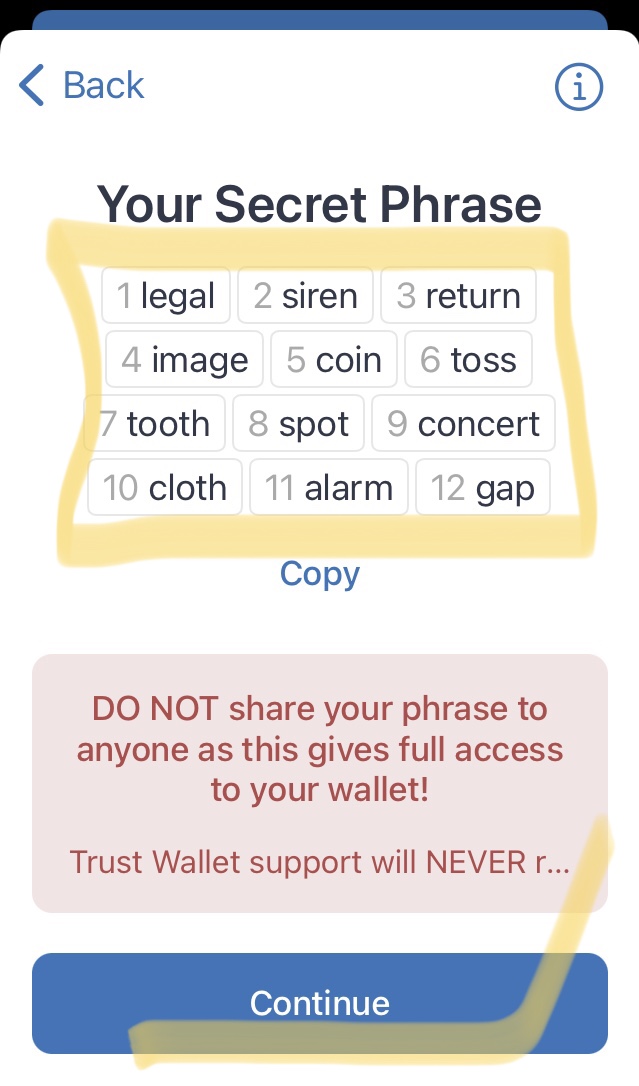 ---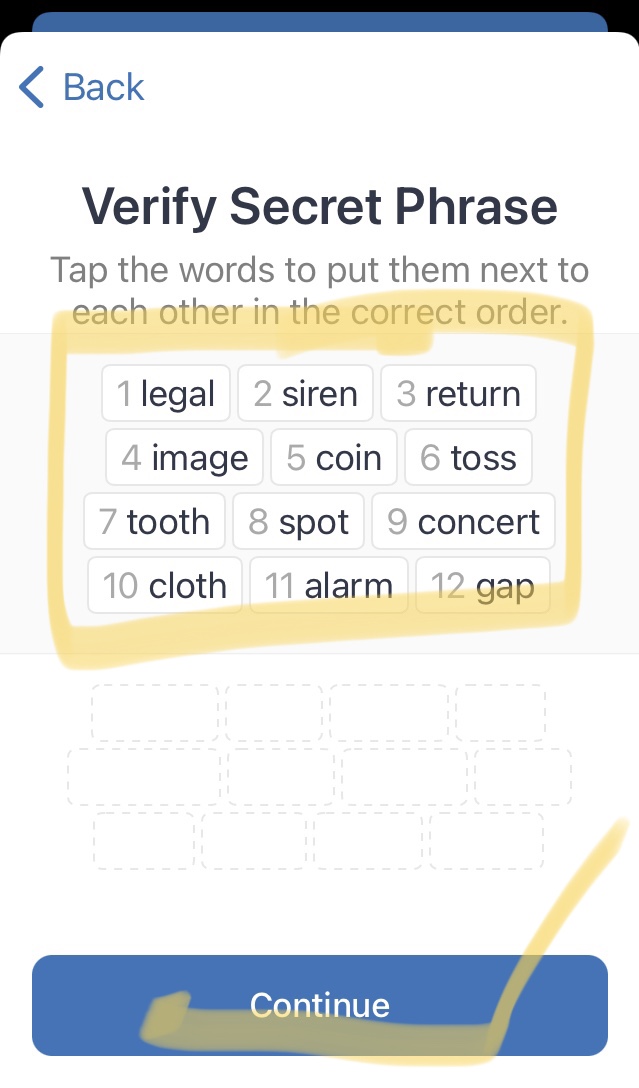 ---
Swap left and delete the coins you will not need.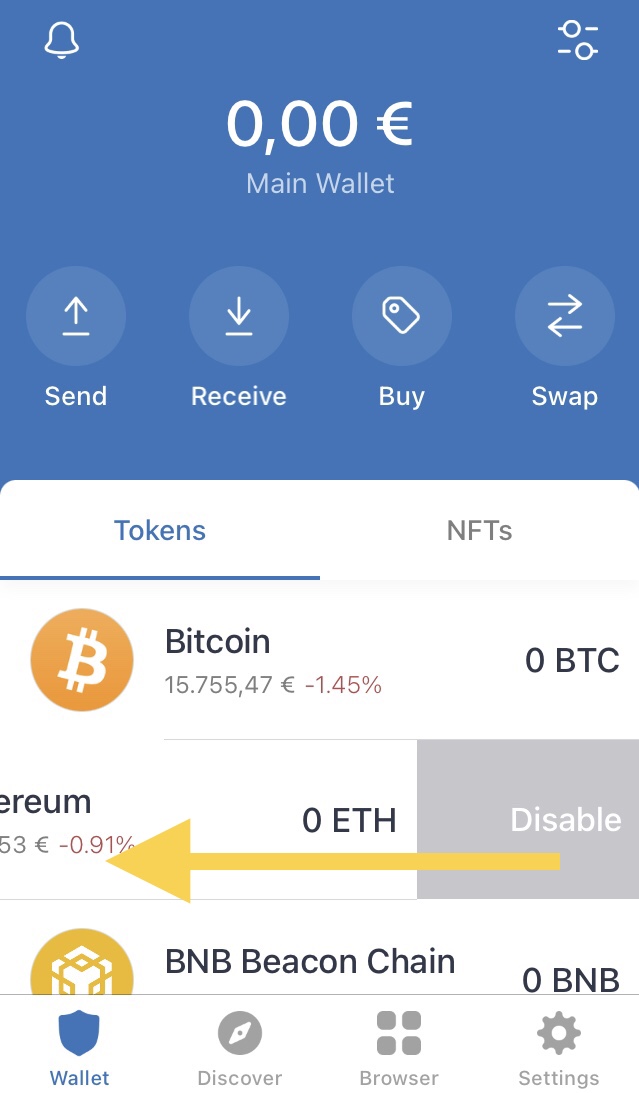 ---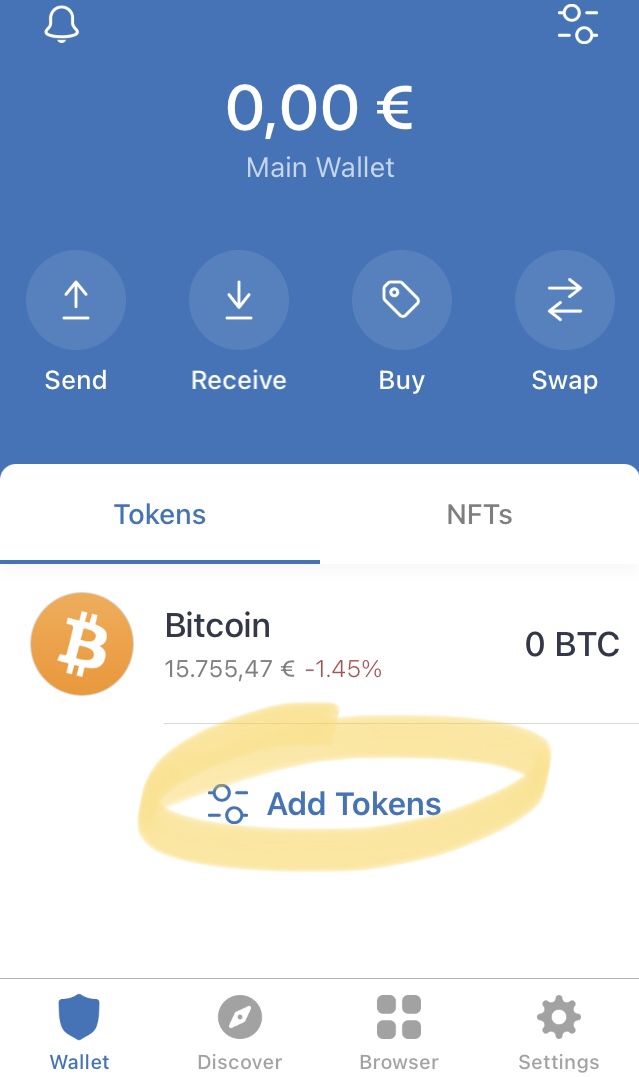 ---
Add a new token — search for "Litecoin" and select Litecoin.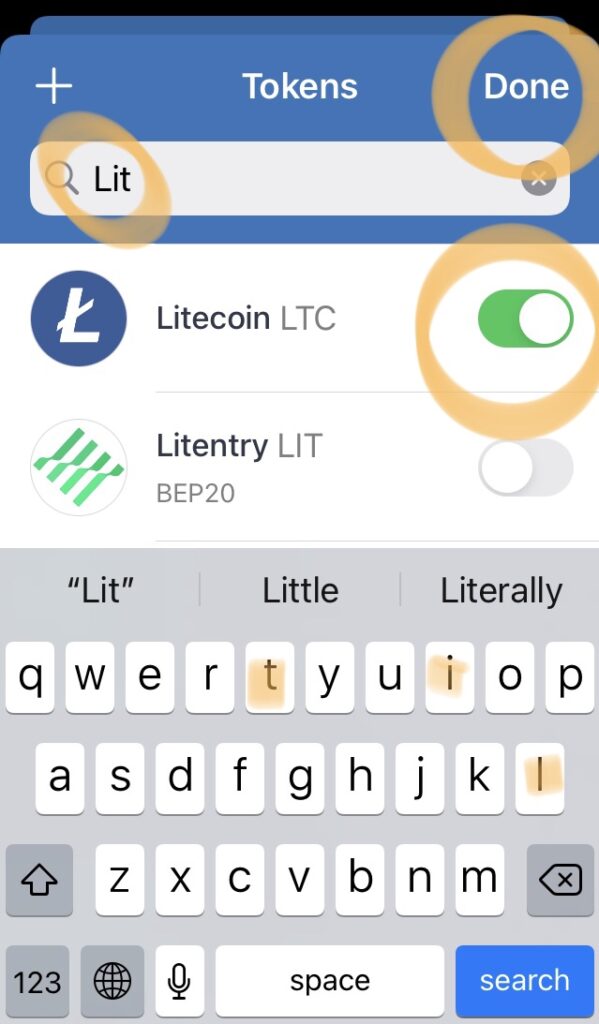 ---
Once Litecoin is added, click on it and on the next screen
find a BUY button and follow next.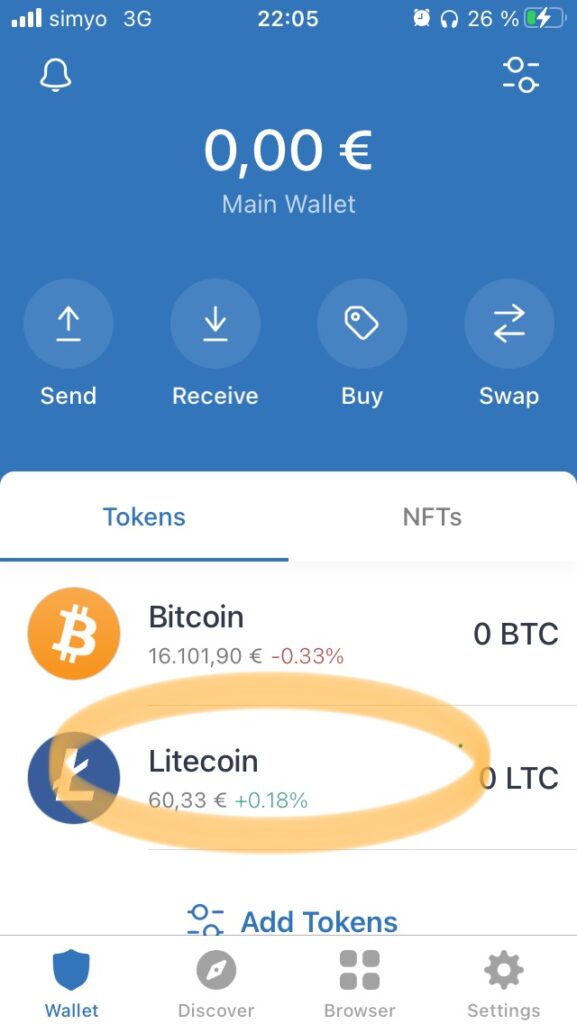 ---
---
Change to Euros and choose MoonPay* as an exchanger assistant.
* MoonPay is a currency exchanging provider, which has the quickest and easiest payment options, for little amounts, without any annoying registrations.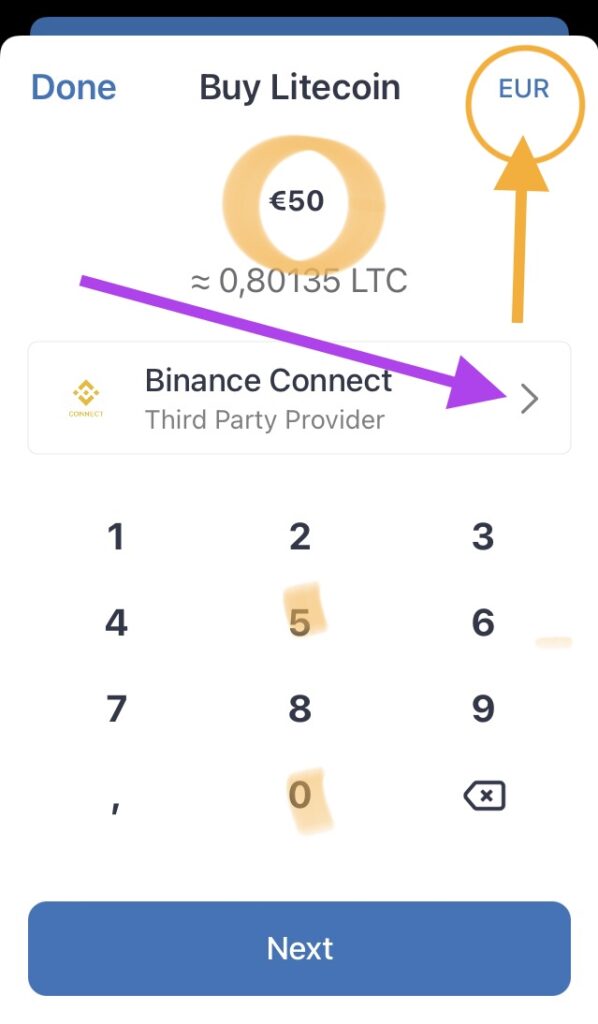 ---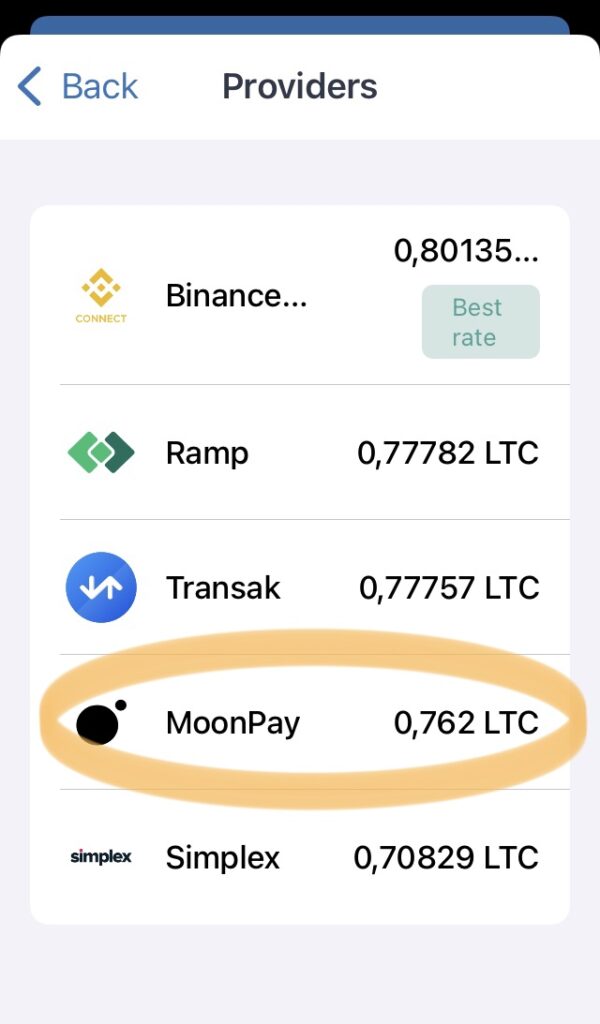 ---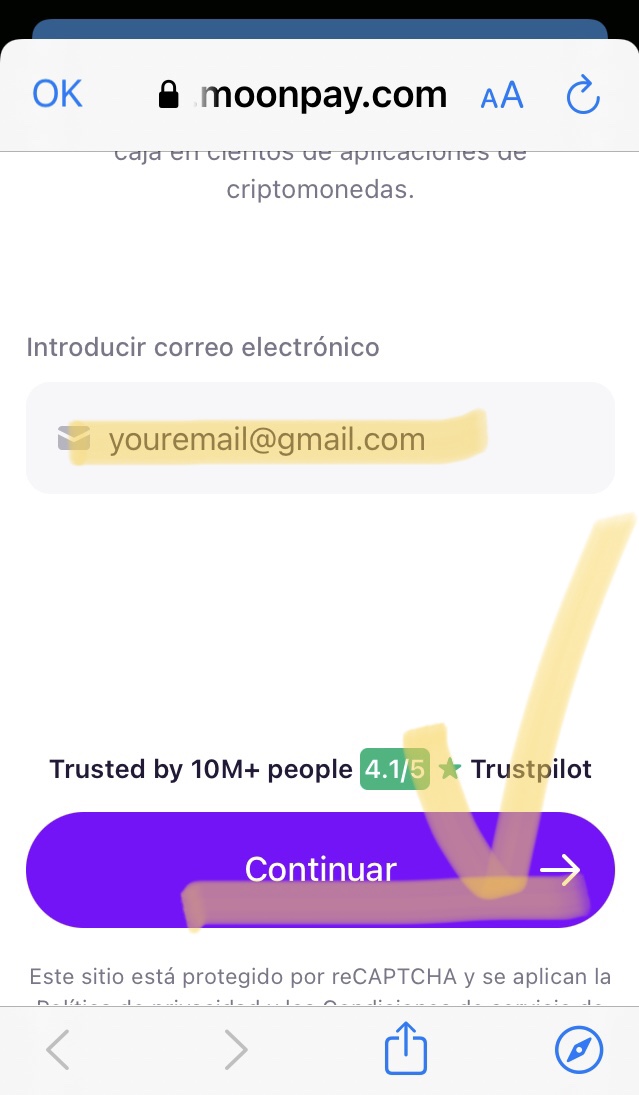 ---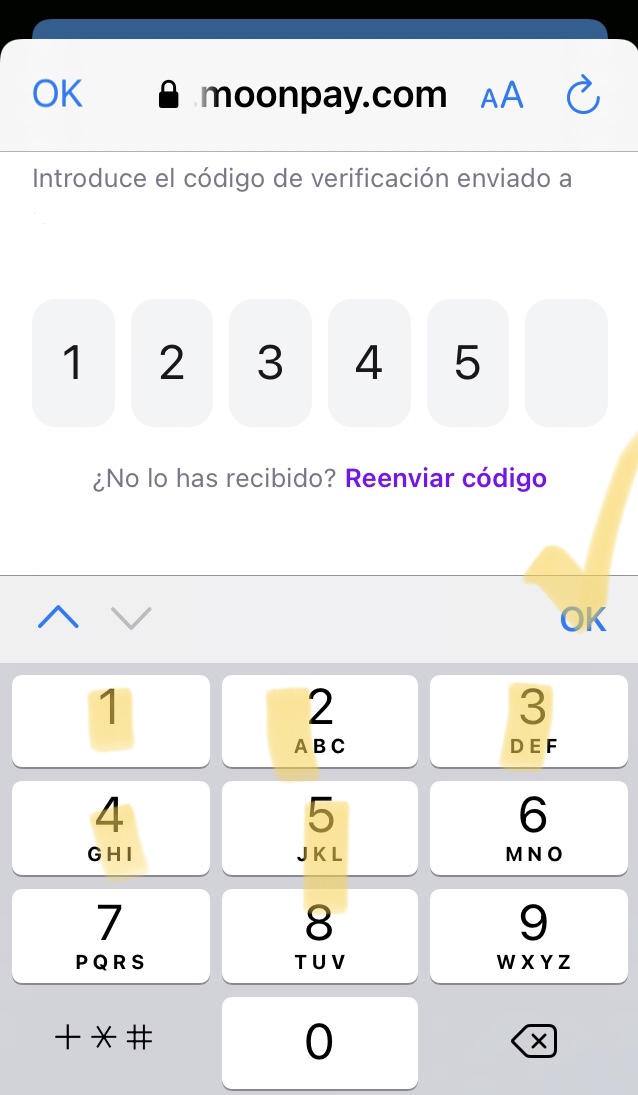 ---
At this point select your preferable payment method.
An exchange provider (In this caseMoonPay) will do a realtime trade for you on exchange market.
An extra fee added to your total payment, is their administration fee.
Be patient – the exchange process might take some time.
To refresh your wallet's main screen — pull it down.
---
On a main screen, click on Litecoin and follow visual guide below.
Adjust payment amount accordingly.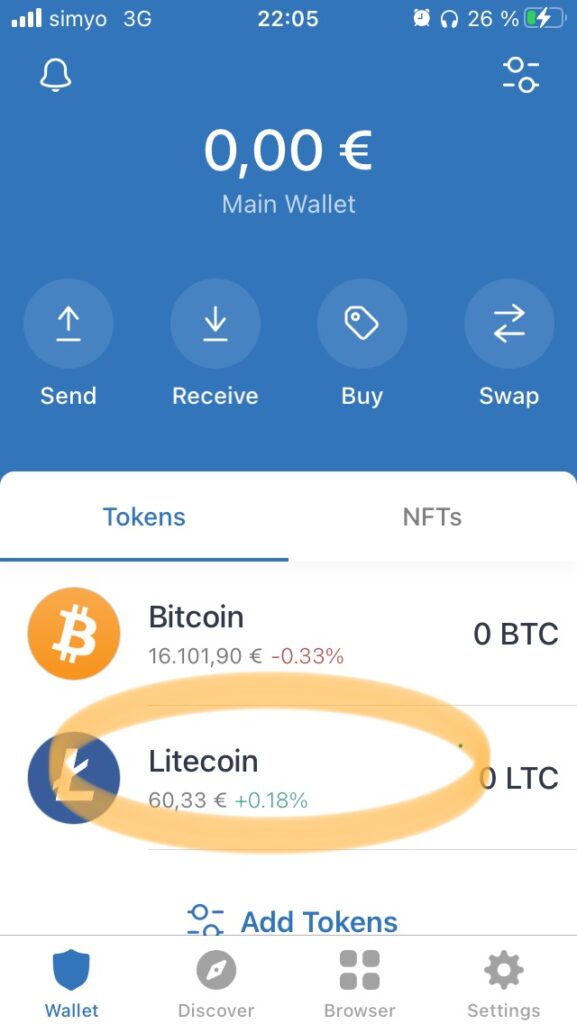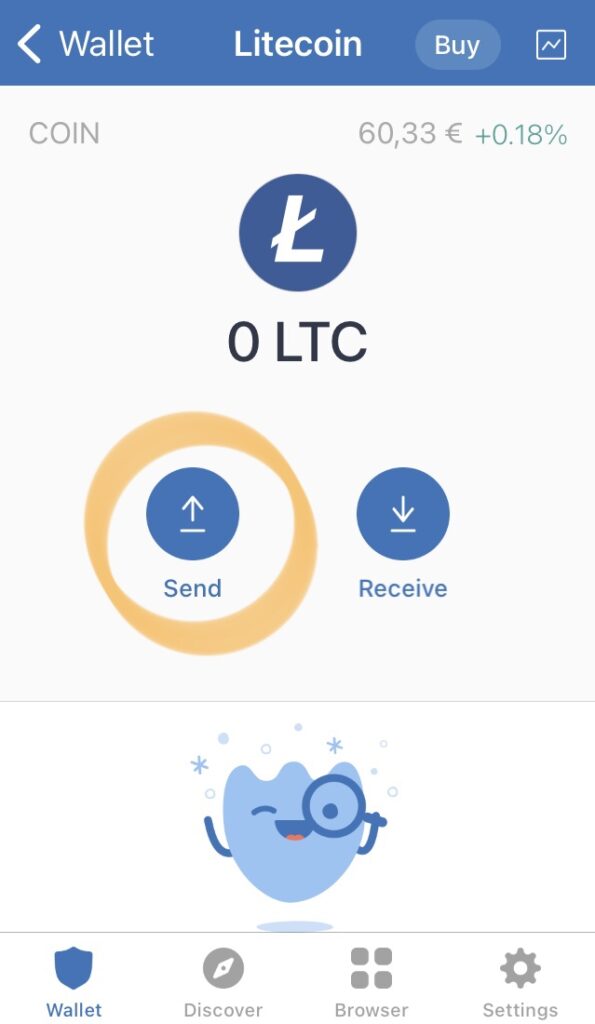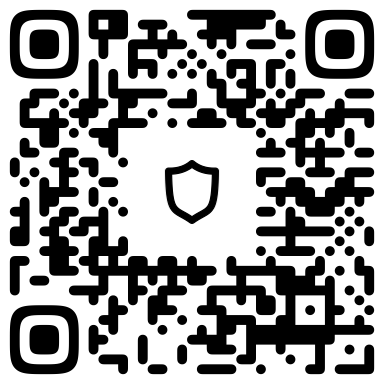 ltc1qgvg676j7n78yl6npxc5we22jlh3h24yn6e9e62
Copy LTC address from above
either scan an QR-code,
or click on this link, which should open your TrustWallet.

Change LTC to EUR.